Before Swimming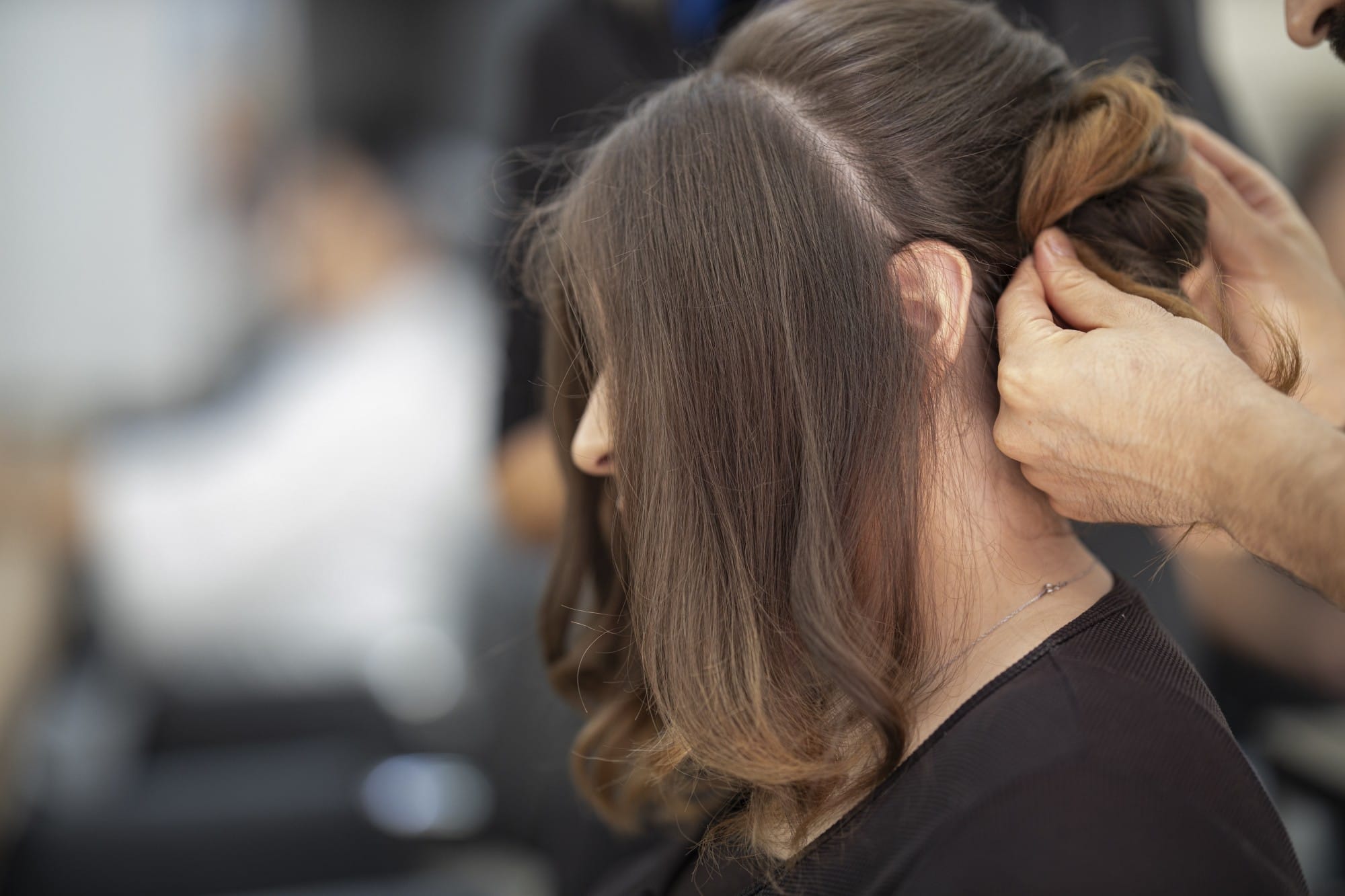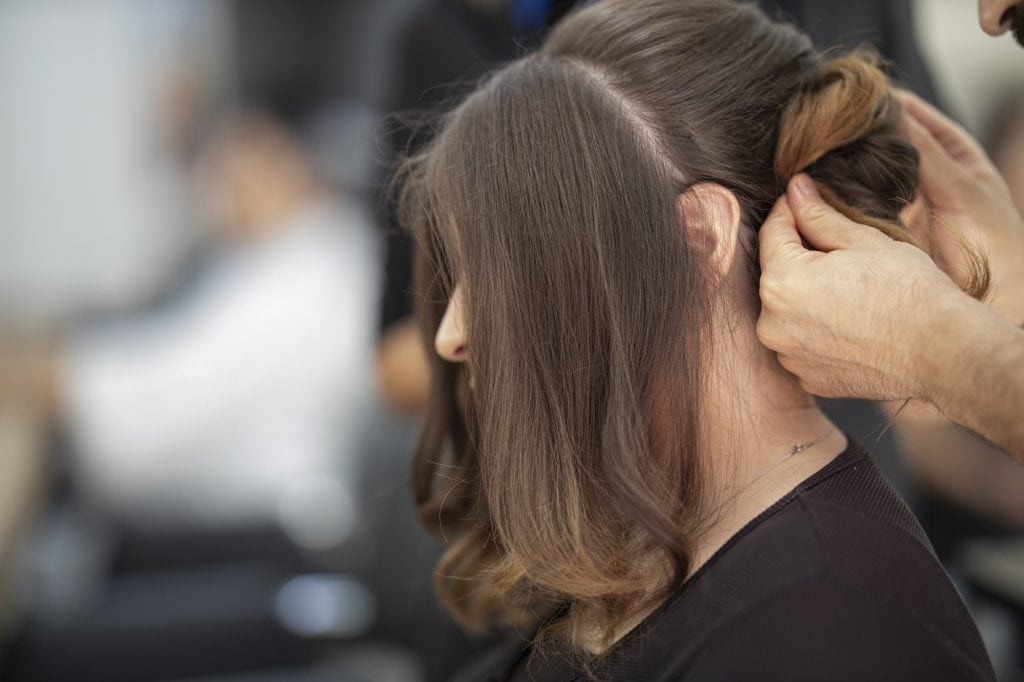 The best way to fix a problem is to prevent it from happening. By following the tips below, you'll avoid paying for expensive hair treatments for dry and damaged hair.
1. Oil Hair Beforehand
Oil itself isn't hydrating, but it helps retain whatever moisture's on your hairs. It's a great anti-frizz treatment since your hairs will not shrivel up from losing moisture. So do an oil hair mask the day/night before, preferably with a thicker oil such as coconut or acai oil.
Just make sure you don't overapply, especially if you're having a pool day. Otherwise, you could leave larger bits of solidified oil in the pool. If needed, you can dab your hair with a towel to remove excess amounts of oil before swimming.
2. Tie Your Hair
Braids and ponytails are protective hairstyles, preventing large amounts of chlorine from affecting the hair. Not only that, but it prevents obnoxious tangles, and out-of-control wet hair looks.
So tie your hair beforehand, since braiding while wet can cause hair breakage. Make sure it's secure so you don't have to rebraid throughout the day!
3. Remember Sun Protection
Some sun is good, even great for your hair. It produces vitamin D, an essential nutrient that repairs hair follicles, whose health is necessary for thick, strong hairs.
But the sun also emits UV rays, which can damage unrepairable hair follicles. Use a hat whenever possible, minimizing the sun's chance of thwarting healthy, sleek hair.
4. Don't Wash Before Swimming
Natural oils and sweat in your hair might sound gross. But they're a benefit for pool days since they function as a barrier between your scalp and follicles against outside pollutants. Harsh pool chemicals and salt won't easily dry out and damage your hair or create split ends.
As mentioned below, you'll have to wash after swimming anyway. If you wash twice, you risk a few days' worths of dandruff and frizzy hair. So save your efforts until you need them.
5. Don't Use Heat
Unless you plan on never stepping into the waters, don't use heat styling equipment on your hair. It's already a good idea to minimize heat styling equipment used in everyday life. But it's even more critical to eliminate usage around your day out to swim.
Freshly straightened and curled hair will break more easily in the water than hair that's not styled with heat. So don't fret about the few minutes you spend before taking a swim and don't use a heating iron before swimming.
After Swimming
Don't forget to take care of your hair after the day! Otherwise, pool chemicals and salt can be too astringent on your hair, rendering it flat and lifeless.
1. Wash Immediately After Swimming
After a good swim, plenty of chlorine and salt will stick to your hair. When this happens, your scalp and hair shafts can dry out. The longer you wait to wash, the worse the damage gets.
So although we advise against washing before swimming, do so immediately afterward. You'll wash away any drying substances and nourish them with moisturizing conditioners and fresh water.
2. Don't Overwash
That being said, don't overwash when you do step into the shower. You want to remove damaging chemicals, but not your natural oils. While much of it will inevitably be washed away during your shower, don't try and get a squeaky-clean wash.
Instead, focus on using nutrient-rich products when washing your hair after swimming, such as those in Magic Sleek's emergency repair kits. This way, you're giving more than taking from your hair after swimming.
3. Brush With Boar Bristles
Brushing sounds like a tedious part of hair maintenance, but it's an essential part of daily hair treatment. Of course, this depends on your hair type, but most people need to brush daily.
When you do, use one with natural boar bristles. Synthetic bristles are more rigid and therefore rougher on your hair, causing breakage. But natural boar bristles are soft and detangle your hair without too much friction, which would devastate hair already fragile from a chlorinated or salty swim.
4. Use Cool Water While Showering
Though a hot shower sounds tempting after a cold swim, it's better to use cool water. Hot water can irritate and damage your scalp and evaporates more quickly than cool water.
Not only will hot water actively damage hair growth, but its quick evaporation will give your hair no time to absorb its moisture.
5. Don't Use Hot Air to Dry Hair
Hot air heats hair, causing the moisture on it to evaporate quicker. When it does, it can't penetrate the hair shaft.
Your hair needs extra love after a swim. So even if you usually use hot air to blow dry, opt for cooler measures around your pool party date.
Don't Forget Hair Care at the Beach and Pool!
Hair care is important before and after swimming. By preventing and treating damaged hair, you can enjoy the day out in constant glamour.
At Magic Sleek, we want your hair to look its best without damaging it. That's why we offer Magic Sleek treatment, which rejuvenates hair while styling it. Find a location near you to get started!