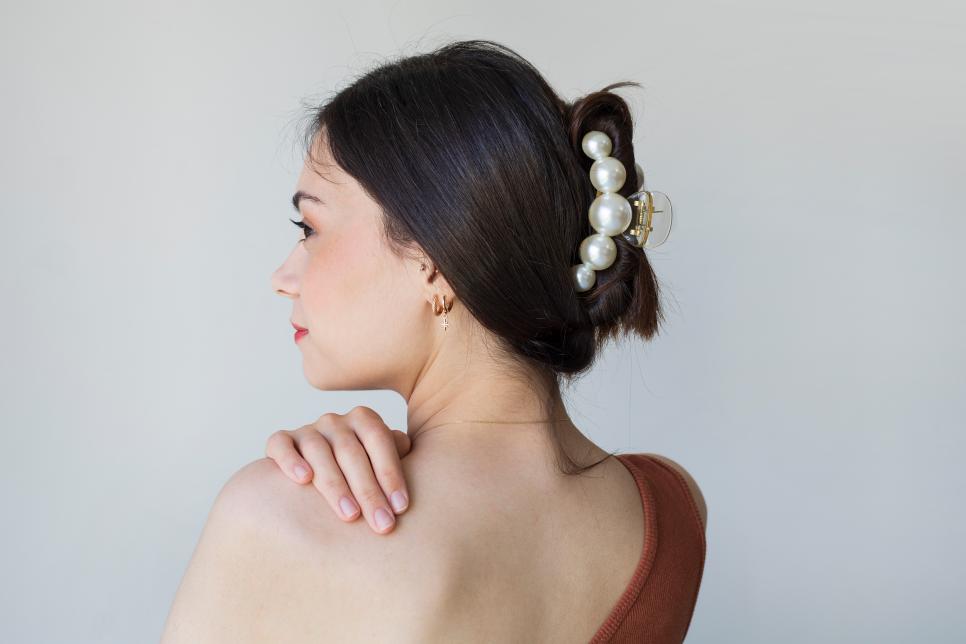 More than 50% of women will experience noticeable hair loss in their lifetime. Although any woman may experience it, those that use chemicals or wear hairstyles that pull on the hair are more likely to be affected.
Certain hair accessories also pull on the hair, causing damage. Most women who wear these accessories aren't aware of the damage they're doing to their hair.
We're here to tell you what to avoid and how to maintain a hair care routine that will have you loving your locks again.
Hats
Bad hair days happen, whether it's frizzy hair on a humid morning or dull, lifeless strands. Maybe you didn't have time to hit the shower, and your hair is oily.
In these cases, many women reach for their favorite hats to hide their hair. We're here to tell you overreliance on hats is a mistake.
Hats block breathability and airflow, which actually makes your scalp accumulate grease faster. Straw hats are possibly the worst offenders, as hair can get caught in the material.
What to Use Instead
A simple updo can hide a bad hair day. It's also a quick solution, perfect for mornings when you can't seem to wake up and snooze the alarm too many times.
If frizzy hair is an issue, Magic Sleek can give you frizz-free hair all summer.
Didn't have time to take a shower in the morning? A little dry shampoo can work wonders. That said, you need to be careful of how often you apply dry shampoo.
Overapplying it can clog hair follicles and lead to breakage.
Cheap Hairpins
If you use hairpins or bobby pins, make sure they have a protective cap at the end and a film. Some cheap hairpins don't have caps and can tug at your hair and scrape your scalp.
Many women use bobby pins to tame flyaways or to hide frizz. However, these hair accessories can easily break your hair strands, especially when removing the pins.
Ever pulled out a bobby pin and noticed a few pieces of your hair stuck in there? Each time it happens, you're causing damage.
Headbands
Another way that women often hide bad hair days is with headbands. However, much like with hats, headbands can pull on your hair strands and cause breakage or flyaways. Those with built-in combs are the worst offenders.
Plus, some headbands are tight and squeeze your head, which can result in headaches. Wearing headbands every day can even cause thinning of your hair.
Headband Alternatives
If you need to keep your hair out of your face, such as when you're hitting the gym, you still have some options. Choose headbands made of soft fibers that reduce friction, limiting damage to your strands. When buying hair accessories, you want a material that will stay in place without pulling on your hair and causing breakage.
Silk or satin is also nice and gentle on the hair. In fact, silk and satin bonnets and pillowcases are often the go-to accessories for reducing morning bedhead. Silk helps keeps hair sleek and reduces hair-static.
Hair Ties
One of the biggest offenders and also one of the most commonly used are hair ties. Most girls and women pull their hair up into a tie without even thinking about it.
Not all hair ties are created equal, and the bulk of hair accessories for women are designed to be cheap rather than gentle. Ties with metal are easily the worst option, but any elastic will pull on your hair.
Ponytails can put a lot of pressure on your hair, which results in breakage and damage.
What to Use Instead
You don't have to swear off all ponytails. Similar to headbands, choosing a softer material that doesn't tug on the hair is key.
Silk or satin scrunchies are better than elastic. You can also find scrunchies in a variety of colors and styles, making matching these hair accessories to your outfit a breeze.
Silk is the most expensive option but helps prevent static, frizz, and damage, especially when combined with silk pillowcases or bonnets.
Barrettes
It should come as no surprise that using metal hair accessories can cause serious damage to your locks. These accessories pull on the hair and cause breakage, especially if strands get stuck in the clip.
If you need to section hair while styling, our styling clips are designed to section and style without causing indentations.
Plastic Brushes
Preventing hair damage often comes down to choosing natural materials that are easier on your strands.
Plastic brushes can cause static and even irritate your scalp. Consider swapping plastic brushes with boar bristle ones, which glide through the hair and cause less breakage.
If you're dealing with split-ends or looking for an anti-frizz hair treatment that works, it might be time to seek emergency treatment! Deep-conditioning treatments penetrate the hair cuticle to deliver much-needed hydration. Our hydrating treatment enhances shine and texture.
The Wrong Towels
Using cotton towels is fine for your body, but the course material can rough up your hair, causing damaged fraying ends and even snapping.
Rubbing your hair with your towel also causes damage that can result in frizzies, flyaways, and split ends. Part of your haircare maintenance routine should be learning to gently squeeze water out of your hair.
The Best Towel Material to Use
Microfiber towels don't cause friction, unlike cotton. Microfiber smooths the cuticle and prevents frizz. Plus, microfiber towels are excellent at absorbing moisture.
Looking for another way to prevent dry, dull hair?
Applying a nutrient-rich hair oil adds shine to your hair and even protects it against environmental damage. Regular use of our Magic Sleek Acai Oil even speeds up styling time and creates a protective barrier.
Update Your Hair Care Routine
If you want to practice good hair care, you need to avoid damaging hair accessories. Those on this list are some of the biggest offenders, though it's easy to make a switch to a more gentle alternative.
If you want truly sleek and healthy hair, visit our shop to see the many products that can keep those locks gorgeous. If you're looking for hair straightening services that last, see which salons in your area offer Magic Sleek!