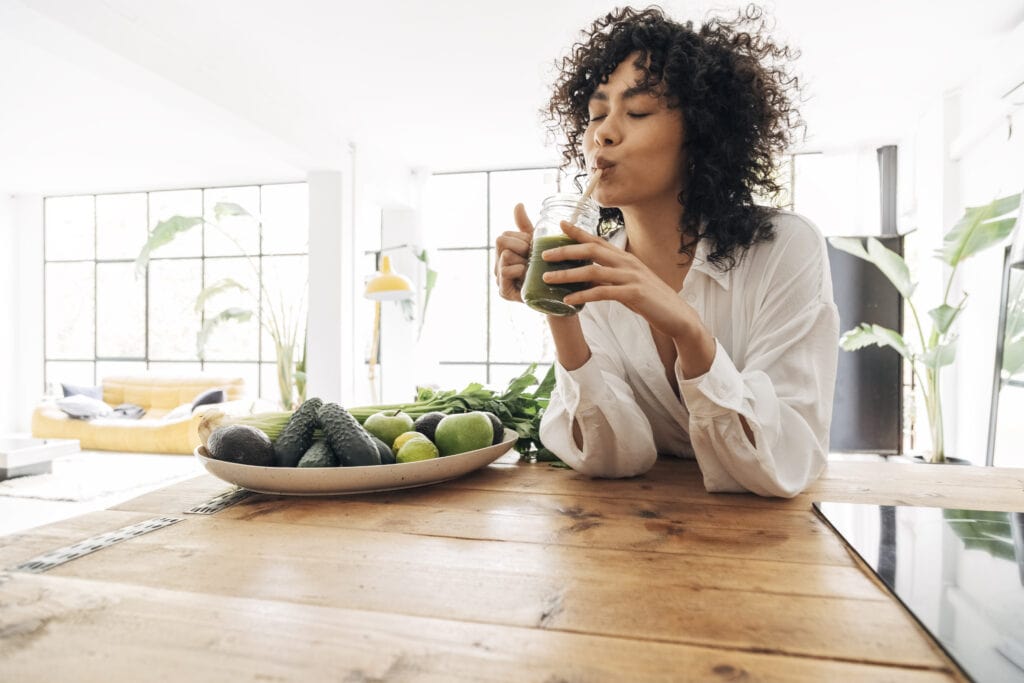 When it comes to hair care, diet plays a more important role than you might think. The vitamins within the food you consume can help to promote hair growth, strength, and even repair damaged hair.
If your hair could use a new lease of life, then there may be something lacking in your diet. The oils provided by fish, berries, and some kinds of nuts will help restore your hair to its former glory.
For a whole range of foods to eat for healthy hair have a look at the list below.
Oily and Fatty Fish
Oily fish, such as salmon, contain a lot of Omega-3. This is an important nutrient within your body, as it helps to fight off disease. In terms of your hair, it will keep it shiny and strong as it promotes the development of healthy oils in the hair.
Unfortunately, the body can't produce Omega-3 on its own, so you must get them through your diet. If you aren't a fan of fish, you can take an Omega-3 supplement every day to keep your hair looking and feeling fabulous.
Do more for your hair by getting enough Omega-3 and using a Magic Sleek hair treatment once a week. This mask will help to promote shine and strength, so you'll enhance the benefits of regular Omega-3 intake.
Greek Yogurt
Greek yogurt is somewhat of a miracle food when it comes to healing your hair. It has a very high protein content. As your hair is made from the protein keratin, it needs protein to grow and thrive.
Greek yogurt also contains a high vitamin B5 content. This vitamin helps to reduce hair thinning and will promote faster growth.
Blueberries
Blueberries are known as a superfood because of all the nutritional value they provide. One reason to consume blueberries for your hair is due to their high vitamin C content.
Vitamin C plays a very important role in the production of collagen. While collagen is known as an anti-aging protein, it's also very important for hair maintenance. It keeps the capillaries around your hair roots very strong, which ultimately leads to less hair loss.
Spinach
Spinach is a nutrient-rich food that helps to protect against split ends, frizz, and breakage. This vegetable contains a huge amount of iron and vitamin A, which have a hydrating effect on your hair. This keeps it shiny, healthy, and sleek.
Eat your greens and use Magic Sleek's hair oil to promote glossy, gorgeous hair. Magic Sleek's acai oil adds fatty acids to your hair and the oil of the Acai berry will provide it with a wide range of important vitamins.
Avocado
If you're a fan of avocado toast, you'll be happy to hear that this green super food does wonders for your hair. Avocados naturally contain a nutrient called folate. Folate is important for overall hair health and helps to keep it growing without breakage.
Avocados also are packed full of vitamin E. Vitamin E helps fight against hair-loss conditions like alopecia.
Broccoli
Almost all vegetables provide some level of a nutrient that your hair needs. However, broccoli gets a special mention because it contains so much calcium. Calcium will help to produce an oil called sebum, which is necessary for hair growth and hydration.
Sebum will help protect against flyaways and keep your hair in a healthy condition.
Walnuts
Walnuts contain vitamin B7, which will stop split-ends in their tracks. They also work to keep your scalp super healthy because they are full of Omega-3.
On top of these great benefits, walnuts can also help to get rid of dandruff. This is because they keep your scalp hydrated, which results in less dead skin that causes those pesky white flakes.
Iron-Rich Foods
Iron is extremely important for your whole body and your hair. It works to help your red blood cells move oxygen around your body, including into the cells that make your hair grow. Without iron, hair can become brittle and prone to breakage.
Iron-rich foods include things like leafy greens and food that have iron added o them, like certain breakfast cereals. Whole grains are also full of iron.
Cinnamon
Cinnamon is a subject of debate among hair care scientists. Many argue that because it promotes blood flow, it sends extra blood to your scalp which results in your hair becoming stronger and growing faster.
More blood in your scalp means your follicles get extra nutrients. This can also help with common hair issues such as split ends and frizz.
Eggs
Eggs are another protein-rich food on the list, but they are also full of biotin and folate which your hair needs to stay healthy. That's why it's considered one of the best foods for healthy hair.
Eggs contain amino acids. Amino acids are the building blocks of protein, and consuming them helps to repair hair and promote extra moisture in your locks.
Make Sure You Use the Right Products To Maintain Luscious Locks
If you need some anti-frizz hair treatment or growth products, or just want to add some much-needed shine to your mane, Magic Sleek offers a huge range of products that will help. From hair oil to masks, there's something for every hair type.
If you have truly damaged hair, try out Magic Sleek's emergency repair liquid. This miracle product is designed to mend breakages and damage caused by coloring or illness. Combine with a healthy range of foods and you'll quickly turn your hair from drab to fab!
Be Food-Aware for Proper Hair Care!
The food you eat has a key impact on your hair care. A healthy diet filled with the right food helps to promote growth, shine, and repair.
Ensure you're getting enough of the foods above if you want to have the best hair of your life. Combine this healthy diet with the products from Magic Sleek, and your hair will look so good you won't even recognize it.
For more hair care tips, visit this page. Contact one of our hair-care specialists to find out all about the products you need in your life to repair and restore your hair.