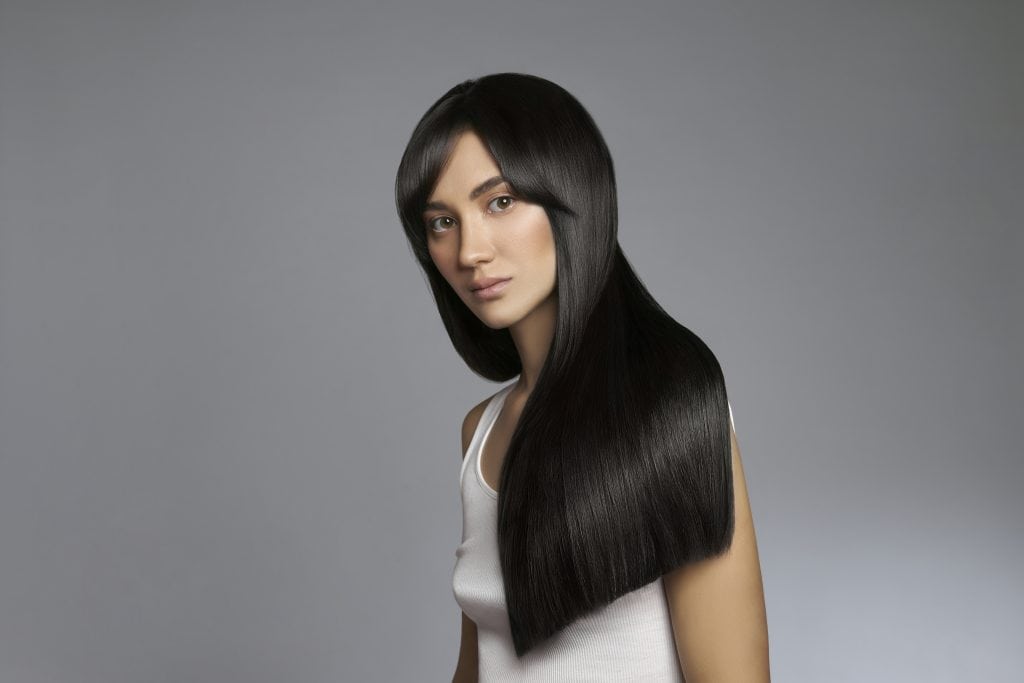 Do you struggle with frizzy, dull, or damaged hair? You aren't alone! Studies show that 91% of women in the United States do something to damage their hair every single day.
Whether you regularly use hot tools, dye your hair frequently, or simply wear damaging hairstyles, it can be difficult to care for your hair. Luckily, there are a few simple hair care maintenance tips that you can use to keep your hair soft and shiny.
Do you want to learn more about the best products to use for your hair? Keep reading this guide for the best products, tips, and tricks to use for soft and shiny hair.
Learn How to Brush Your Hair
One of the most important things you can do to keep your hair smooth and sleek is to learn how to properly brush or comb your hair. This is because brushing your hair with the wrong techniques will lead to broken hair shafts and can worsen your split ends.
A common mistake that people make as they brush or comb their hair is to brush in the wrong direction. While most people brush from the roots of their hair to the ends of their hair, it is better to work from the bottom of your hair shaft up to your roots.
This way, you can slowly remove all the tangles instead of creating more knots and breaking your hair.
You should also never brush your wet hair straight out of the shower. This is because wet hair is most weak and vulnerable, so brushing your hair can lead to damage and flyaways.
If you must brush your wet hair, make sure you always do this with a hydrating deep conditioner. The conditioner will make it easier to detangle your hair and will prevent unnecessary breakage to leave your hair shiny and smooth.
Moisturize and Deep Condition
Another great option for deep conditioning and hydrating your hair is using hair oil to moisturize your hair.
Finding the right deep conditioning products can help you hydrate your hair, which will improve its elasticity. This will prevent unnecessary hair breakage as well and your hair will look shinier and smoother.
If you are looking for the best hair oil, our acai oil is a nutrient-rich option that will enhance the shine and life of your hair. Acai berries also are rich in vitamins A and E and can create a protective barrier for your hair.
You can also use other deep conditioning treatments like a keratin hair treatment. This is an anti-frizz treatment that can keep your hair smooth and shiny!
Avoid Unhealthy Ingredients
When you are choosing hair treatments to improve the smoothness and shininess of your hair, you must know which ingredients to avoid.
For example, sulfates and silicons can strip your hair of its natural oils, which will lead to dry, frizzy hair. This will also make your hair more prone to breakage.
It is also important that you avoid using treatments that are formaldehyde.
If you want a high-quality hair treatment that is free of formaldehyde, Magic Sleek is a great option.
Use a Satin Pillowcase
Many people don't realize how easy it is to damage your hair while you sleep. Even the smallest movements while you sleep can make it easy for your hair to get tangled or broken.
Plus, typical pillowcases that come with your sheet sets are made out of rough material. Instead, it is best to use a satin or silk pillowcase. Because these are made from such a smooth material, it makes it easier for your hair to move around without as much friction.
It can also help you prevent hair static! This lack of static will make your hair look smoother throughout the day.
Prioritize Scalp Maintenance
If you want to have shinier and smoother hair, you must also improve your scalp care. Rather than adding a topical product, you can focus on the roots of your hair to improve the appearance of your hair.
For example, you can use a scalp scrub to help you remove dead skin and other types of buildup on your scalp.
You can also dry brush your hair or massage your scalp to stimulate the blood flow in your scalp. This will also encourage your scalp to produce its natural oils.
Use a Clarifying Shampoo
Often, your hair may look dull and lifeless simply because there is a product buildup on your hair. Different shampoos may be more difficult to wash out of your hair and can clog the pores of your scalp.
Using a clarifying shampoo can remove this buildup to make it easier for your products to penetrate your hair shaft.
Improve Your Diet
Finally, you must improve your diet if you want to see permanent changes to your hair! While many products and tricks that can help you achieve smoother, shinier hair, it is also important that you heal your hair from the inside out.
Eating foods that are high in healthy fats, like avocados and fish, will not only help your hair grow faster, but they can make your hair look glossier over time.
Other foods that are good for your hair include nuts, blueberries, eggs, and even olives!
Want Smoother, Shinier Hair? Improve Your Hair Care Today
When you have dry or damaged hair, finding the right hair treatment can be difficult. Following each of these tips can help you achieve shiny and soft hair.
If you need help improving your hair care, Magic Sleek can help! Our products can help with flyaways, split-ends, frizz, and more to make your dull hair look soft and smooth.
Shop for our emergency repair hair masks and other hair oils today to start improving your hair care and maintenance.